Adrian Blacklion always knew magic was real. He just hated everything about it. All he wanted was to live a normal life.
Until a vision tells him his long-missing father is in trouble.
Dragged (literally) back into the magical world, Adrian has to fight spell-to-spell. Both for his own freedom, and to discover who's behind all of it.
The underworld crime boss of Govan?
The Dread Snake of the North?
Something – or someone – worse?
From Govan's forbidding maze to a magical gladiator match, from spell-powered cities to ancient mountain tunnels, travel with Adrian and Meilianna as they uncover a threat to the entire world, magical and mundane. A crazed goddess is breaking free of her prison, and she'll drown the world in its own blood. Unless Adrian gets in her way.
Urban fantasy readers! "Shadowhunters" fans! Grab your Focus and get ready to chant. It's time to hunt for the Stiamaq Emerald!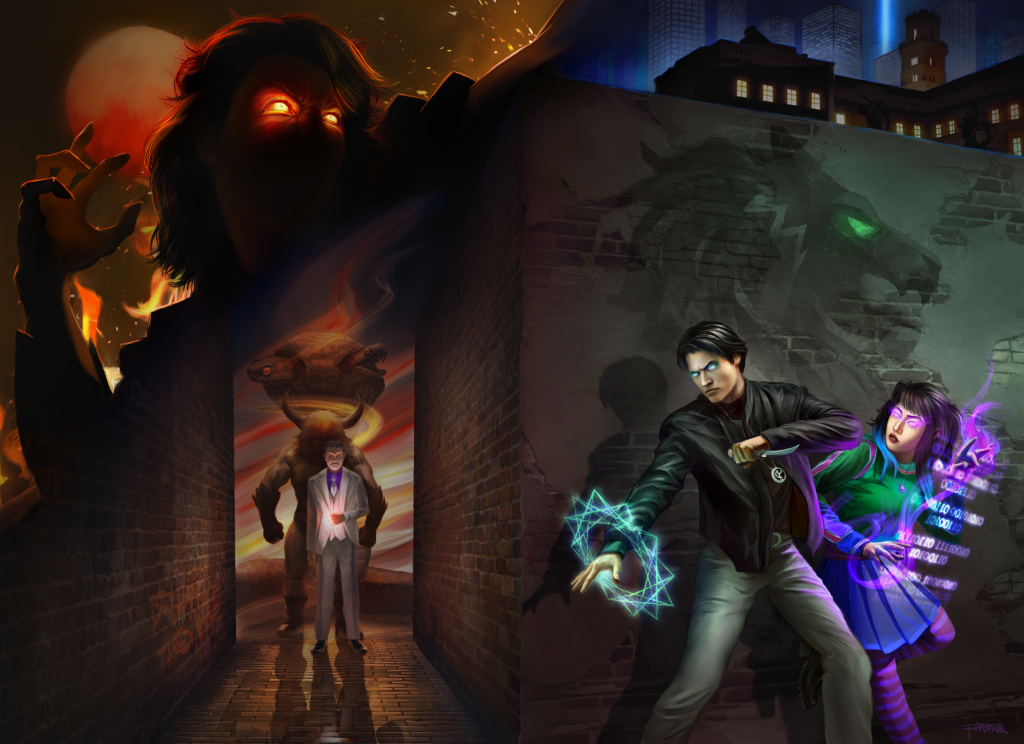 Now available in paperback and on Kindle. Click the cover image to pick up your copy.
---
For the super-secret extras from "The Stiamaq Emerald," click here and drop your email.
Stiamaq Emerald Extras – Signup Box
You'll get a trio of bonus materials:
A high-resolution version of the book's cover (front and back). Handmade by a real human!
The Secret to Making Focai: A DIY Guide (salvaged from an old magical discussion board)
Reference Guide: The Whisper