"No one will ever read this letter while I'm alive. If you are now, you'll understand why soon enough.

"In a way, I'm going to do what everyone wants to do. What we've all wanted to do, for as long as humanity has lived together. As long as one person has taken from others what wasn't theirs.

"I must stop them."
Inspector Trevor Locke returns! The former FBI investigator turned hard-nosed private eye has a new case, and a whopper of a challenge. You see, a vigilante has appeared on the streets of Silicon Valley. One with a disturbing ability.
He somehow knows where criminals will be…before they commit their crimes.
He shows up out of nowhere, brutally stopping the criminals in the act, leaving them seriously injured or even dead, and vanishes again. His only signature? A cane with a silver head.
Cameras don't seem to track him. Nobody knows who he is, why he does what he does, or how he's doing it. So the San Jose Police Department calls in the one man sharp enough to find this 'Man with the Silver Cane' – Inspector Locke.
It's a match-up of brains vs. technology. Can Locke beat a blockchain-powered anti-hero? What chaos will come to Silicon Valley as a result?
To find out, read "The Man with the Silver Cane" now on Amazon! Click the cover image for the novel's page.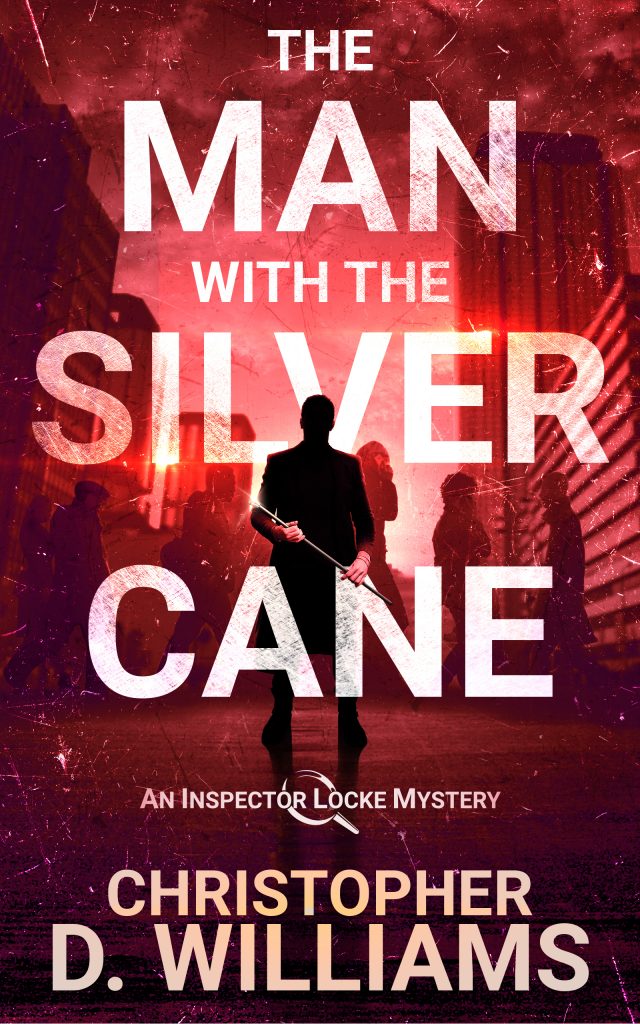 Second of the Inspector Locke Mysteries.
If you haven't read the first novel in the series, "The Lie Among Many," check it out here!